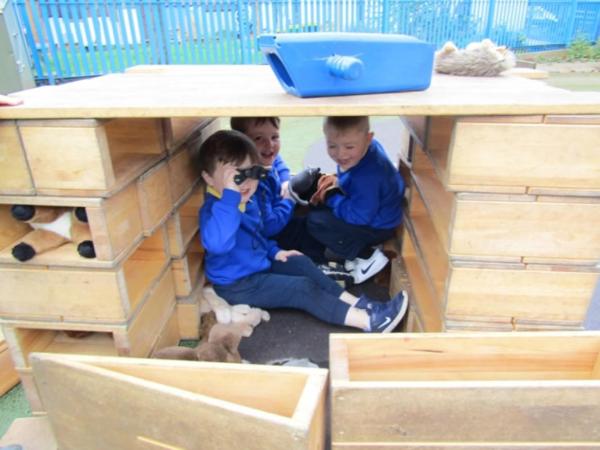 Outdoor learning is an integral part of the overall educational programme and should contribute to children's learning across the entire curriculum.
Play Outside
In Holy Cross Nursery we use the motto "There is no such thing as bad weather only bad clothing." We always endeavor to play outside on a daily basis. We believe Outdoor Play provides young children with one of the richest environments in which to learn. We know that outdoor areas which are well planned and well resourced, with adults who are highly involved with the children, will help instill joy and excitement as learning new skills and making fresh discoveries take place.
New Playground
The nursery has recently undergone extensive development of a new playground. The creation of our 'Acorns to Oak Tree Garden' allows the children to develop their creativity through all areas of the nursery curriculum. Allowing children to develop their natural curiosity about the world around them and scaffolding their learning by providing natural materials to explore is an intergral part of the learning that takes place in Holy Cross Nursery. Children playing and learning in an outdoor environment appear more active, absorbed, motivated and purposeful, and develop a more positive attitude to learning.