Shared Education Partnership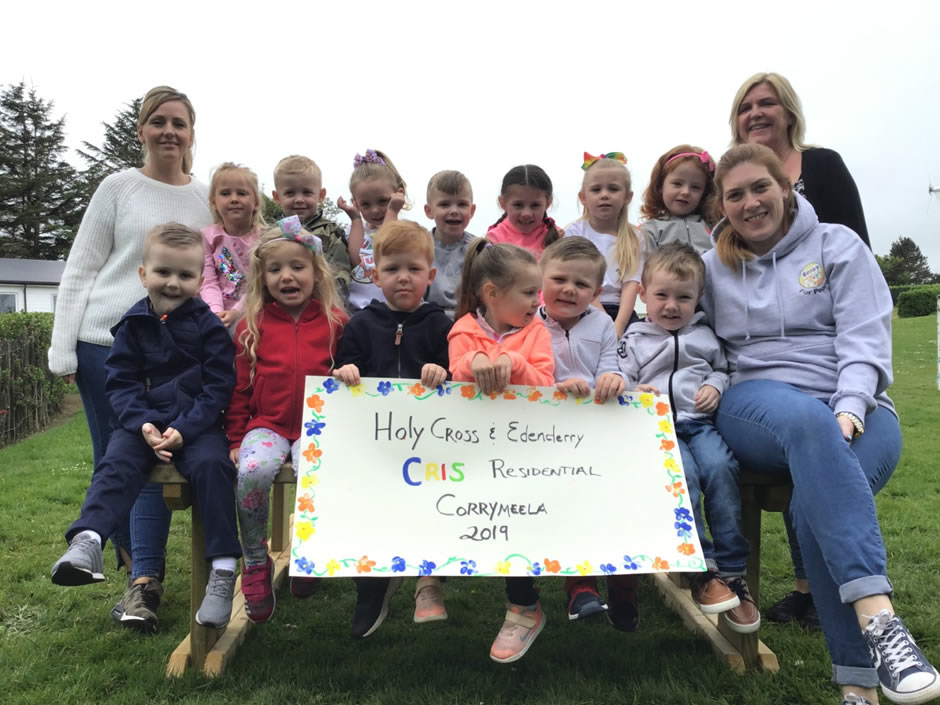 Holy Cross and Edenderry Nursery Schools have enjoyed a long tradition as partner schools through previous initiatives such as EMU and CRED. We were also part of the Delivering Social Change Shared Education Signature Project (DSC SESP) for 4 years and moving forward in 2019 we will be funded by the DE to continue Shared Education.
Our two schools enjoy going on trips together, visiting each other's schools and generally being involved in one another's lives. The scheme has consistently grown each year with the trips and events becoming more ambitious and successful. The benefits of the scheme are immense and have a tangible impact on the pupils, parents, communities and staffs' involved. As our scheme grows, relationships are constantly developing. These relationships and the ensuing benefits can be witnessed and felt in the lives of the pupils, their parents, extended families and also the staff. As such our scheme is one of inestimable value.
Over the past 15 years we have worked with the charity Community Relations in Schools (CRIS) who support us with strategy, funding, facilitation, evaluation and event planning. CRIS is a commited community partner who continues to work with us to engage families from across both communities in embedded shared community work.
The 'Buddy Up, programme was created by CRIS, Holy Cross Nursery School and Edenderry Nursery School and is now being rolled out in schools across Northern Ireland. The DE, EA and ETI regularly cite the 'Buddy Up' partnership as a model of best practice that has significant impact on reconciliation and educational outcomes.
In 2018-2019 we have been very fortunate to be part of a NSSI (Network of Shared School Improvement) Cluster with Edenderry nursery, Cathedral nursery and Hope nursery.